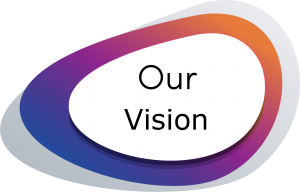 VISION STATEMENT:
We envision Ruby-Jo Education Center school graduates who have a Biblical worldview that encompasses all of life and who are equipped and eager to take their place as servant leaders in the world we live today.  As classically educated men and women, Ruby-Jo Education Center graduates will possess broad knowledge, true wisdom, a capacity for clear reasoning, and the ability to communicate truth persuasively.  In every area of life, they will recognize, appreciate, and spread truth, goodness, and beauty to the glory of God.
Two Emphasis
Our vision is to develop and equip the child with skills necessary to meet the challenges of the future.

Teaching Truth, Equipping Generations, Changing the World for God's Glory
 Teaching Truth
Ruby-Jo Education Centre believes in developing students of distinction by instructing our children in the virtues of love, joy, peace, patience, kindness, goodness, faithfulness, gentleness and self-control.
Equipping Generations
Ruby-Jo focuses on leveraging every opportunity and interaction for the sake of the holistic development of each child. We aim to prepare students to live an honorable life now and into the future.
 Changing the World for God's Glory
Ruby-Jo desires to use the vehicle of education for the purpose of preparing students to impact the world around them, both here and abroad.
 

VALUES
At Ruby-Jo Education Centre we are intentionally focused on the following values and characteristics to guide us in living out our vision and mission. Our students are encouraged and celebrated for demonstrating these values in all learning activities and all personnel are challenged to personally model these values in their daily lives.