Ruby-Jo Education Centre offers a faith-based education that reveals the specific and general revelation of God. Our Philosophy of Education is based on the Classical Trivium, which means that, in developmentally appropriate ways, we work to equip students for lifelong learning using the following guidelines.
Academies at Ruby-Jo Education Centre, subject-specific programs similar to a college major or concentration that offer the opportunity for students to explore their unique strengths, interests, and passions as it relates to a potential future career path. Students who complete an Academic program or course will be given an endorsement on their transcript as well as recognition during graduation festivities, recognizing their accomplishment of completing a well-rounded, yet challenging program in their chosen area.
Through discovery learning, community building and structured activities, the young child is guided in finding the joy of learning about God's world, themselves, and one other.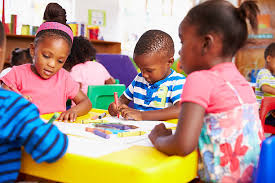 Kindergarten is an exciting year for young learners. Growing into readers, writers, and thinkers helps children access the world at a whole new level.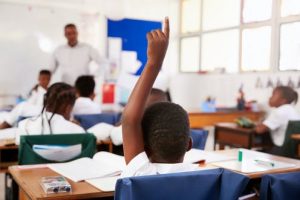 Through structured and open-ended play, learning is focused on building Christ like relationships and skill development, particularly in the areas of phonics and number sense.
Students at this level learn what it means to have a biblical worldview through the study of biblical characters. In order to move to the higher expectations of learning, the foundations of knowledge such as grammar rules, math facts, and history timelines must be a part of the student's memory system. The elementary academic program focuses on mastering this content knowledge.
A period of time during which the student is undergoing physical, social, cognitive and emotional change, junior high years equip students in critical thinking, formal writing, executive functioning and problem-solving. Students learn metacognitive strategies, Socratic thinking, and community building skills, through thematic units that fully integrate faith and learning.
The Upper School offers a challenging college preparatory program for students in grades 9 through 12. Under the tutelage of content specialists, students learn the content, writing style and learning strategies of various disciplines, mastering the tools to support future collegiate learning.