Keeping our Families Safe
At Ruby-Jo Education Centre the health, safety and welfare of our students, staff and parents are of paramount importance. We have introduced enhanced cleaning procedures and protocols to ensure the safety of your child when they return to school. We have also been working closely with the Health Professions and approved cleaning partners and rest assured, our operational practices will ensure that the school environment will be safe and secure for your child.
We're well Prepared to Welcome you Back to School
Health & Safety Standards in our Schools is secured
Our Health & Safety Heroes in Action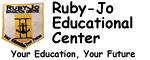 The safety and well-being of our students and school communities is unquestionably our number one priority. RJEC School has years of qualify professionals experience of delivering the highest standards in Health and Safety across our schools, reflected in outstanding and very good ratings by education authorities in our annual Health and Safety inspections.
Unlike other schools, Ruby-Jo has a dedicated team of senior Health and Safety experts who have been diligently planning to ensure that our schools are ready to re-open in the new academic year, or whenever advised by the Health authorities, in the safest way possible. On a daily basis we monitor and research the latest technologies and best practices, as schools around the world begin to re-open.
We have carried out deep cleaning and sanitization programs throughout the current school closure period and have implemented medical and emergency procedures that meet and exceed both National and global standards.
Our school teaching staff  are prepared, trained and ready to welcome back our students into our safe and inclusive school environments whenever the doors are open for school to resume.